The search function searches the list page you are in: for example it will search animal data when in the Animals section, group data when in the Groups section, and so on.
There are three ways to search your data in AotG.
The simplest way uses the search field at top right of the list page below the 

GEAR ICON.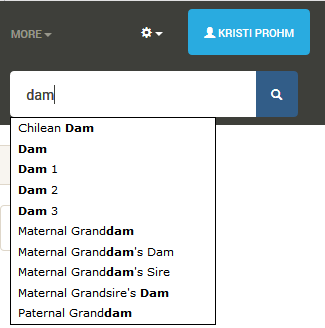 Typing into the search text field will display a list of all matches. Click on the desired match then click on the

MAGNIFYING GLASS to search.
The other two ways are accessed via the 

 GEAR ICON at top right of the list page (to the immediate left of the blue username BUTTON). Click on this to reveal a dropdown menu with two options: Advanced Search and Show Search Panel.
Advanced Search should be fairly self-explanatory when you see it. It is comprehensive, and the more fields you use, the more precise the results returned. Most fields will involve picking from dropdown lists. Text fields will display a list of matches also in a dropdown list once you start typing.
Click on

at the bottom of the page to return a list page showing only the results of your search.
The Search Panel is a more compact version: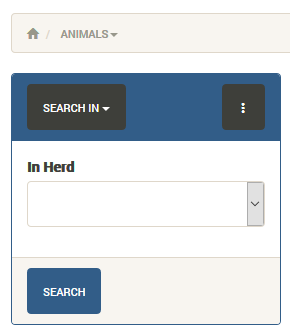 You can choose which fields to search by clicking on the

dropdown menu button.
Typing into a text field will display a list of matches in a dropdown list.
The 

HAMBURGER ICON allows you to toggle on or off a dropdown list of search conditions for each field in the Search Panel. It also allows you to hide the Search Panel.
Created by
kristi
• Last edit by
kristi
on 21/08/18 09:28 pm