You've entered a whole bunch of animals—some are yours, some are agisted/boarded with you, and some are ancestors. Your list of animals is looking long and unmanageable. How to separate them out?
Simply create a master group of the animals you care for (yours and agisted/boarded), and by default this becomes your herd. All others (usually ancestors or deceased animals) are then automatically delegated to a non-herd status.
(Don't forget you can always place any animals into as many groups as you like, so feel free to create additional groups such as 'agisted', 'boarded' or 'deceased' if that helps keep track of non-herd animals!)
To build your herd within AotG, go to your list of animals by
1. Clicking on

at top of page, or

on The Dashboard
 2. All entered animals will appear on a screen similar to this: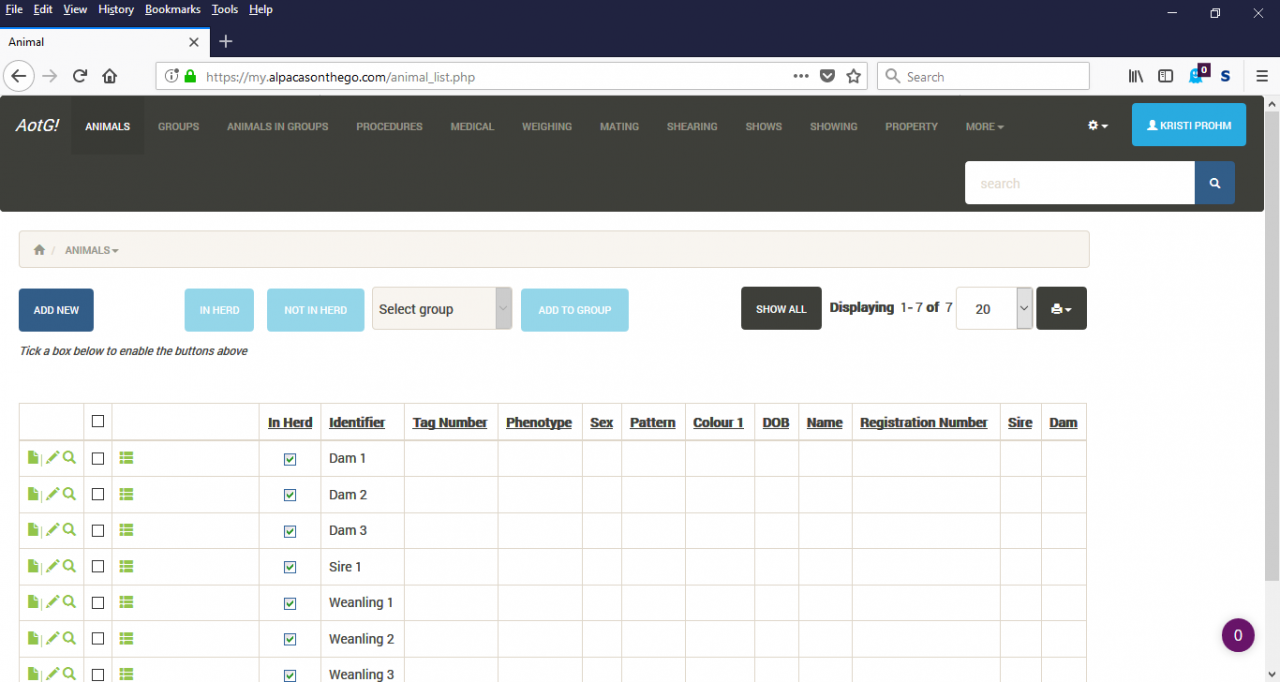 3. Click the select all box at [1] below, or any individual box under that box, and note how the buttons at [2] change. The Select group dropdown box also activates: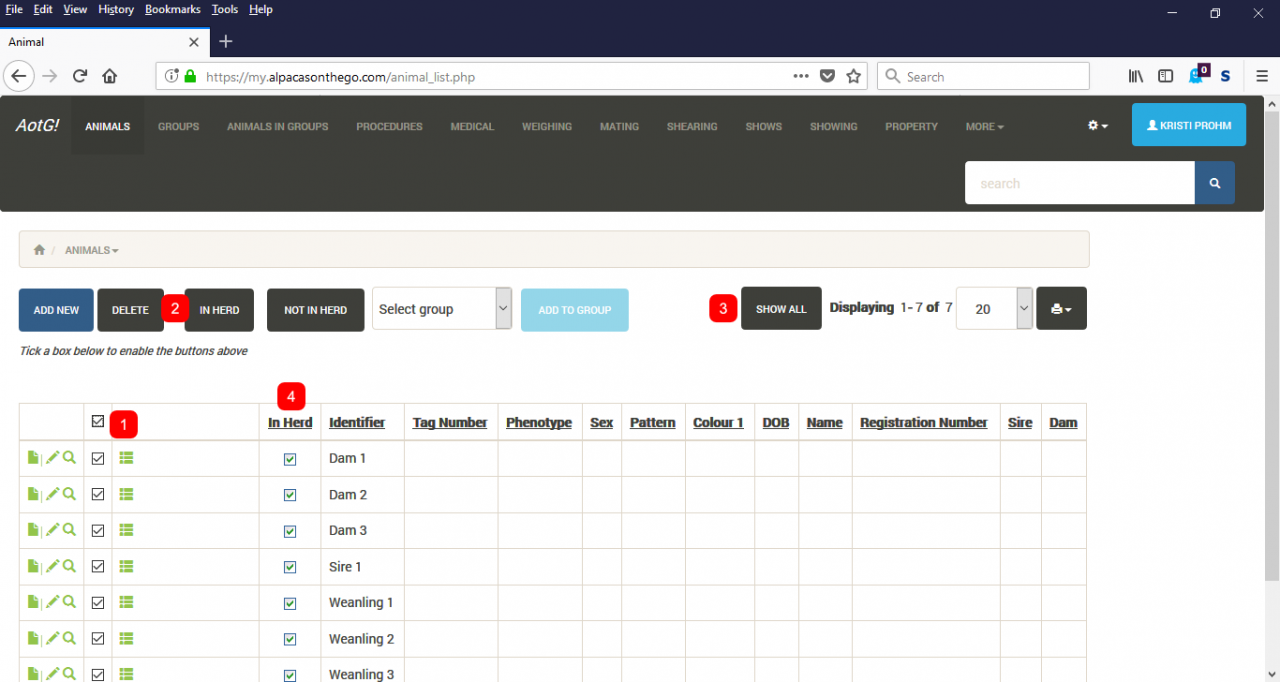 Ticked (selected) animals will go into your herd. To select a small number of animals, just click individuals one by one. For a bulk selection, click the select all box at [1] to select all animals on the page in one go, then untick one by one the animals you don't want in your herd

Please note: Large animal lists will span several pages in groups of 20 by default, and the select all box at [1] will only select all on the current page. You can either navigate to different pages via the

PAGINATION at the bottom of the page, or (better still) simply display all animals on the screen at once via the Show All button or Display dropdown list at [3] above.
Move selected animals into your herd by clicking the

button. Ticks will now appear alongside those animals in the 'In Herd' column.
Move selected animals out of your herd by clicking the

button. Ticks in the 'In Herd' column will now disappear.
Created by
kristi
• Last edit by
kristi
on 03/07/19 02:15 pm
How to Move Animals In and Out of Your Herd