Entering shearing records will display them like so in AotG >> Shearing: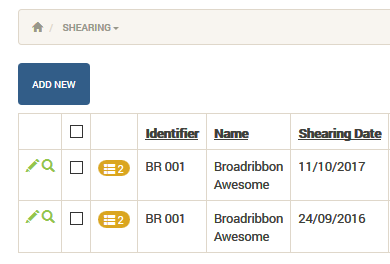 Click

to toggle on and off a shearing weight chart.
Note: it doesn't matter which particular record you select as the chart will graph all data for that animal. You could select the oldest record and the chart will display all records from that one to the most recent.
The shearing weight chart is really four displays in one, each showing a different legend. You can see which one you're on by the

indicator. You can cycle through each by clicking

and

:
Total Weight Legend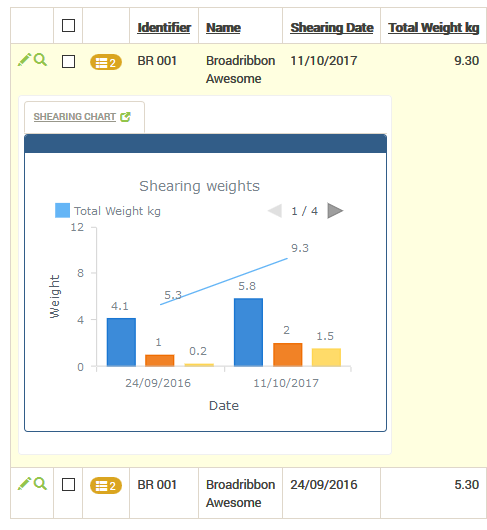 Saddle Weight Legend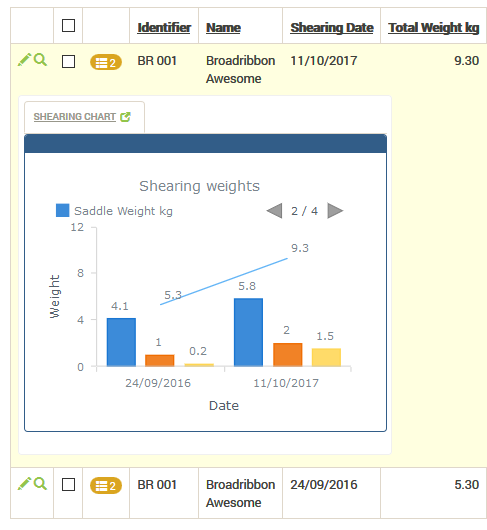 Neck Weight Legend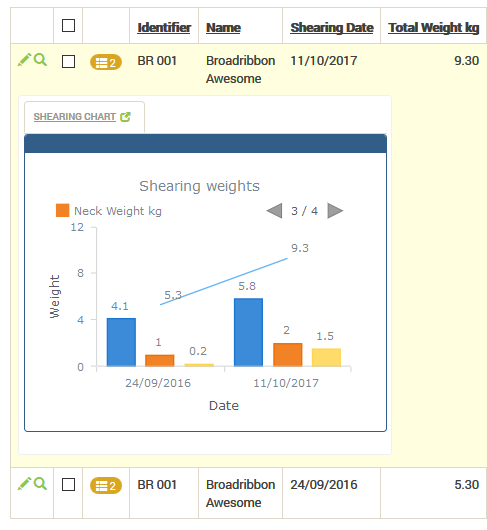 Other Weight Legend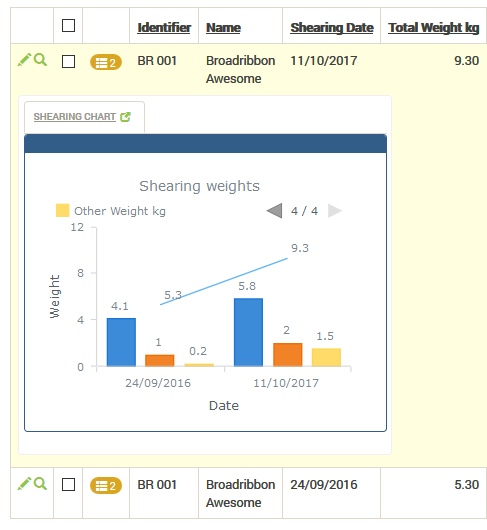 Clicking

on the SHEARING CHART TAB will display a more print-friendly and larger version, showing the full legend: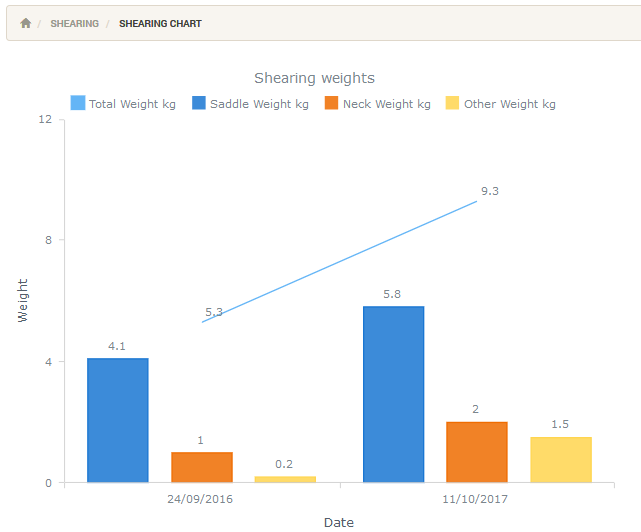 Created by
kristi
• Last edit by
kristi
on 21/08/18 07:38 pm • •
How to Display a Shearing Weight Chart